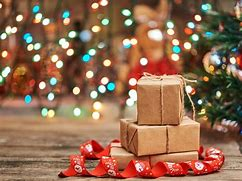 In general, the holiday shopping can be crazy but this year shopping is just a little different. While the numbers are still surging, it has not really canceled holiday gatherings or shopping traditions for many people. Studies show that only 38% of shoppers plan to spend less this year due to the concerns around the economy and 51% of people feel anxious about shopping in person. So to reduce stress, this Wellness Wednesday highlights safe shopping tips for the holidays.
1. Prepare ahead
– Have a plan on how you will shop.
– If you plan to go out, make sure you take proper safety precautions when you are out and about.
– Although talking to cashiers and store attendants at the store is preferable, it may be better to use the self-checkout to reduce contact.
– Retailers have said to have limited shopper capacity to reduce the risk of transmissions so prepare for a wait at the stores.
– Keep in mind every trip outside of your bubble is risky.
2. Make the Switch to Digital Services. Do Your Retail Shopping Online:
– Search for online deals on discounted products
– Shop for home delivery
– Shop for curbside pickup
– Remember to disinfect your boxes and/or wear gloves prior to opening.
3. Budget and give small gifts
– With all that has happened this year, it really is the gift and the thought behind the gift that counts the most.
– Donate to others in need. It is never too late to GIVE. Use CFC and other outlets to help others.
4. What to Avoid?
– Shopping scams – install the antivirus software on your devises.
– Check domain names and the names of direct emails sent to you.
– Use secure checkout sites that start with "HTTPS"
– Beware of malicious links.
– Keep a record of all transactions – Save order and tracking numbers for purchases to refer back to if you need it in the future.
– When buying gift cards, please buy from trusted sources or retailers and inspect the gift card before purchasing.
Yes, the season is different but one thing that has not changed is that being smart about holiday shopping will help you avoid regrets in January. It is always a good idea to take extra safety precautions this season when you are shopping or otherwise.